Heater and Environmental Control Unit Rentals
June 17, 2020
RED DEER, ALBERTA, CANADA - At Cahill, we listen to our customers.
Your needs are always at the forefront of our innovation and offerings.
We are happy to announce that we will be adding the following new products to our rental line.
---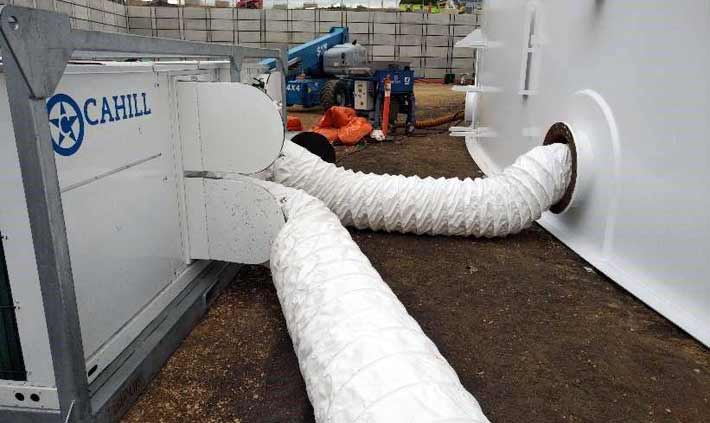 Cahill Environmental Control Unit
Cahill's environmental control unit will help protect your project from changing weather conditions.
Control temperature and humidity while performing crucial operations on construction or painting and coating projects.
AVAILABLE FOR RENT NOW
---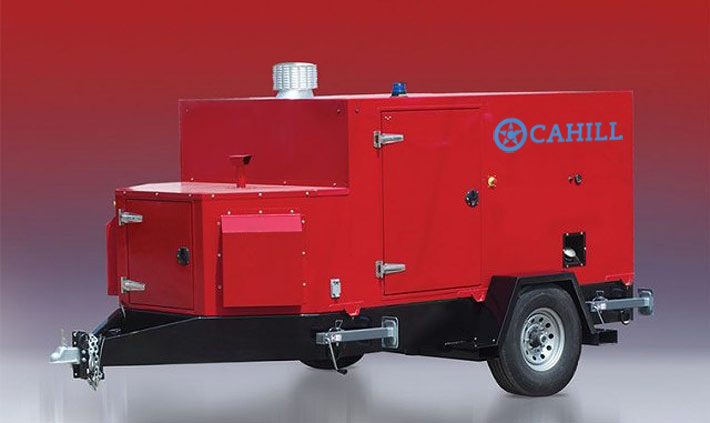 Cahill CH3000 Glycol Heater
Concrete curing? Ground thaw? Freeze protection? With Cahill's latest glycol heater, you are guaranteed a safe and efficient operation. With a long service interval of 3000 hours, keep your projects running no matter how cold it gets.
AVAILABLE FOR RENT WINTER 2020
---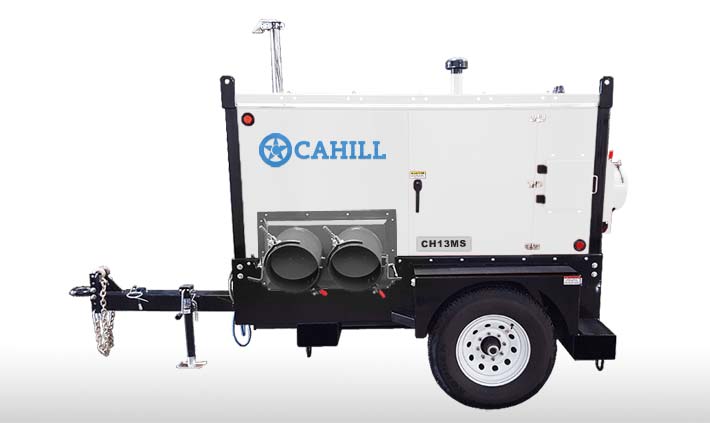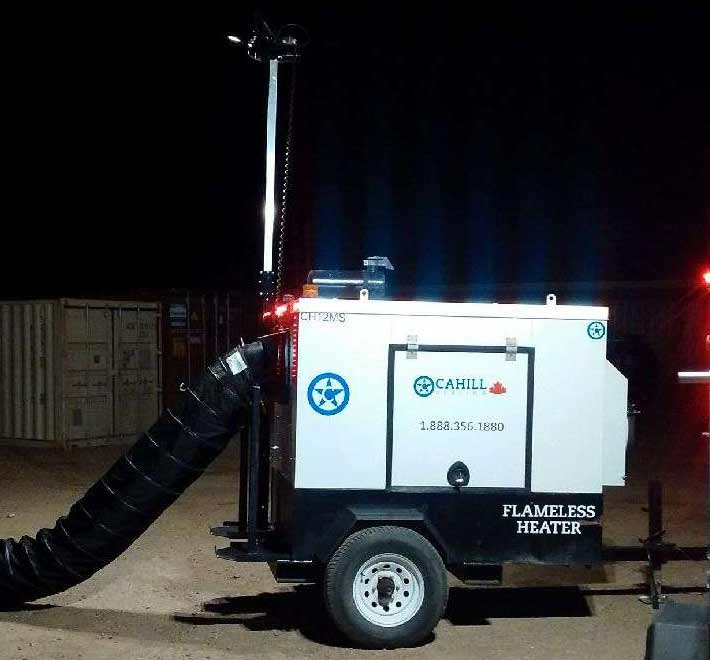 Cahill CH13MS and CH12MS Flameless Heaters
Cahill's CH13MS and CH12MS flameless heaters feature a magnetic heating technology and consume only about 3.3 gph of fuel.
With variable temperature and CFM settings, these compact heaters are perfect for smaller projects.
AVAILABLE FOR RENT WINTER 2020
---
About Cahill Services
Cahill Services, LLC is a Houston-based provider of specialty rental services to customers in the oil & gas, refining, industrial, petrochemicals, utilities and related industries where a high level of technical knowledge of the business and customer needs is required. Cahill management includes George Walker, Chief Executive Officer; Derek Foster, Chief Financial Officer and Dennis Haller, Chief Sales and Marketing Officer, who have more than 100 years combined experience in the specialty rental industry. Cahill is backed by a $100 million line of equity from Pine Brook.
---
Cahill Services Operating, LLC.
P.O. Box 5395
Kingwood, TX 77325-5395
Telephone: 281.358.2425
Email: info@cahillservices.com
www.CahillServices.com