Dennis Haller - CEO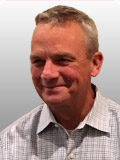 Mr. Haller has over thirty years as an executive in the industrial services sector with domestic and international experiences.
Dennis started in this industry in 1986 when he joined NuTemp, a specialist refrigeration and cooling rental company which grew from $2M in revenues to $25M during his tenure. He held positions as VP of Sales and Marketing and President (1997-2004) during this time and was the lead executive when the company was sold from private ownership to public, and then again when sold from public to private equity ownership.
Dennis joined Aggreko from 2004 thru 2015, holding roles of VP of Sales and Marketing (twice) and VP Canadian Business Unit and was part of the North American Executive Management team during this time. He led a successful acquisition and integration initiative for Aggreko in Canada which resulted in significant growth in the Canadian market for Aggreko.
Dennis has extensive experience in leading, managing and transforming sales organizations as well as sales strategy, deployment, markets, market potential, systems, customer service and training. Aggreko North America grew from $180M to nearly $600M during the time he was part of Aggreko.